Wow… can I just say, wow!
This past weekend I attended the second ever Polyglot Conference in Novi Sad, Serbia and it left me speechless.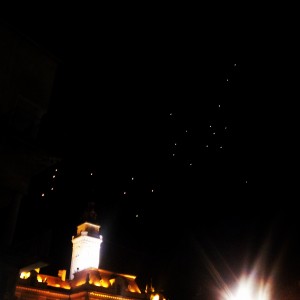 The first time I met this wonderful community in Berlin this summer, I had lots of very positive things to say. I wrote about it in this post and although I knew it would be great to see everyone again, I also knew it would be different. I kept a journal this time to get the most out of the presentations I saw, keep record of my impressions and people's contact information. But really, words can't seem to describe what I got out of this conference (ironic, I know…) but I'll try nonetheless.
My biggest takeaway from this conference was the ELECTRIC, ENERGIZING feeling I got when I boarded the plane to leave Serbia. It was a combination of:
the warmth of the Serbian people,
their smiles when I stumbled my way through 'hvala' (thank you in Serbian),
the passion and love those I met share for understanding, communication and the human connection
the immense inspiration and bursts of ideas that filled me mind just from being around such an amazing group of people
the messages I got from new and Berlin friends after the conference just thanking me for being me
this picture above of a multitude of lanterns bidding us farewell on our last night in Novi Sad
SO POLYGLOTS, if you've read this far, I want to ask you to share your biggest takeaways and memories from Novi Sad in the comments below. I think the more we collect, the bigger our frame will be – and they won't get lost in the noise of social media.
Looking forward to reading them all!
Much love xo,
Tags: