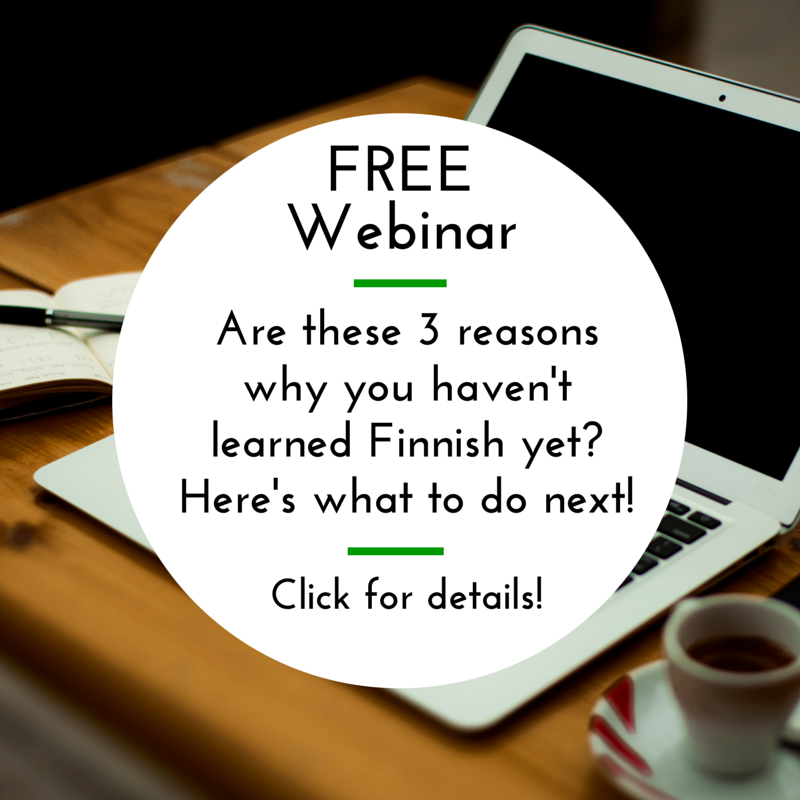 I have some exciting news to share!!!
Next Sunday, August 9th I'll be doing my first webinar ever:
Are These The 3 Reasons Why You Don't Speak Finnish Yet? Here's What To Do Next!
Are you a brand new to Finland and wondering why people keep saying Finnish is so damn hard?
Or maybe the mention of Finnish courses make you feel a bit nervous… You know you're smart, but do you secretly wonder how some people learn Finnish and why you haven't yet?
Either way, you're in the right place.
Here's what you'll get from this webinar:
I'll walk you through the 3 most likely reasons you probably won't learn Finnish in the way you'd expect.
We'll then talk about the seldom-mentioned solution to those reasons so you'll know what to do next!
My goal is that by the end of the webinar, you'll feel more excited and confident about learning Finnish.
Plus: You'll have a chance to ask questions during the live Q & A at the end of the webinar!
You can register here: http://languagecatalyst.com/wordpress2014/finnish3reasons

Hope to see you next Sunday, August 9th at 12pm Finnish time!

xo,
Irina

P.S. Know a friend who could use some help with their Finnish? Please share this with them!

Tags: